Revolution
A five day design and manufacturing project with the simple brief of creating a spinning top.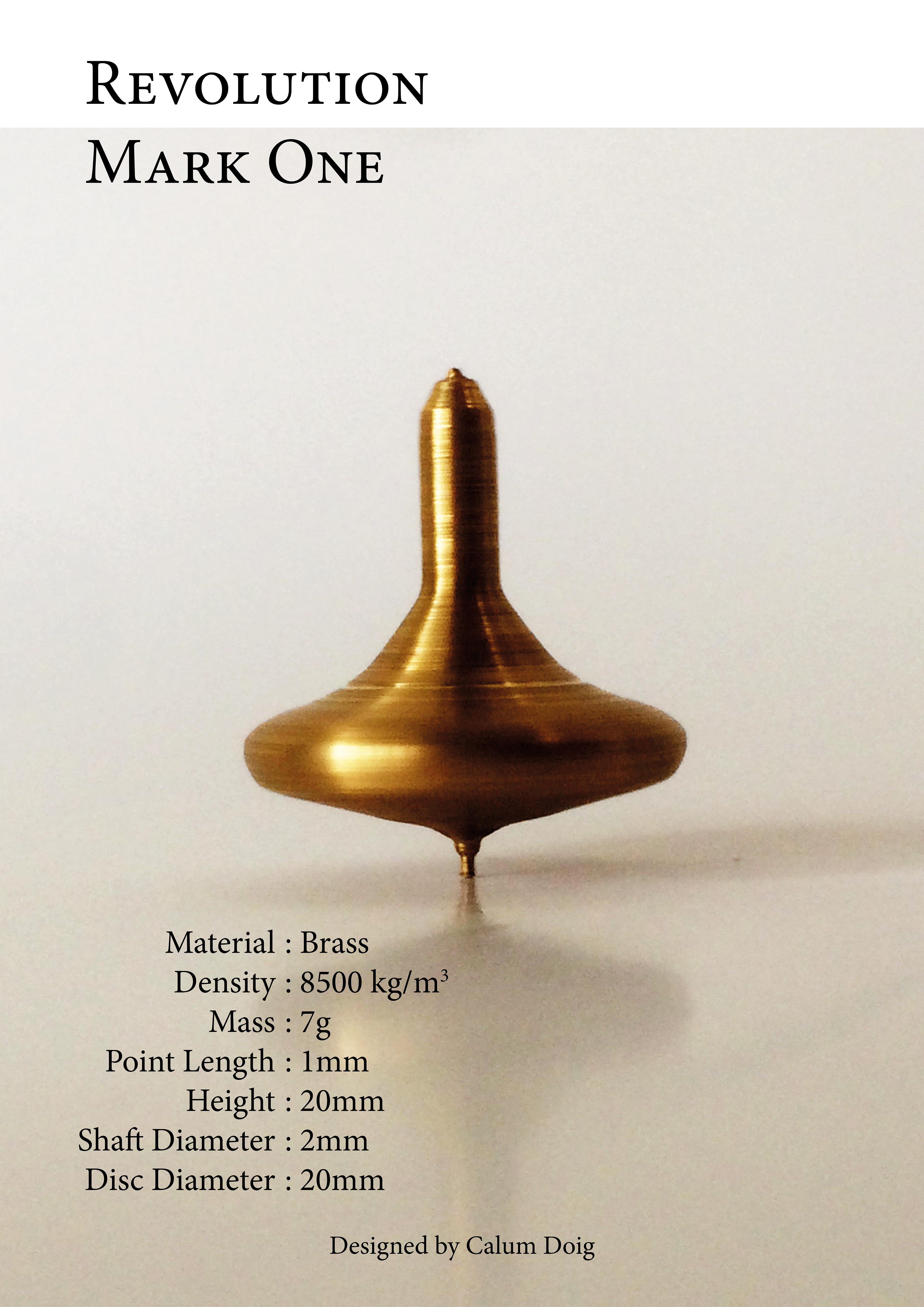 Revolution was a short design and manufacture project hosted in my fourth year by the Glasgow School of Art. The aim of the project was to design and manufacture a spinning top with the aim of making your top spin for the longest. The project allowed me to get hands on and use one of my favourite manufacturing methods, turning, to produce a simple, elegant and satisfying product.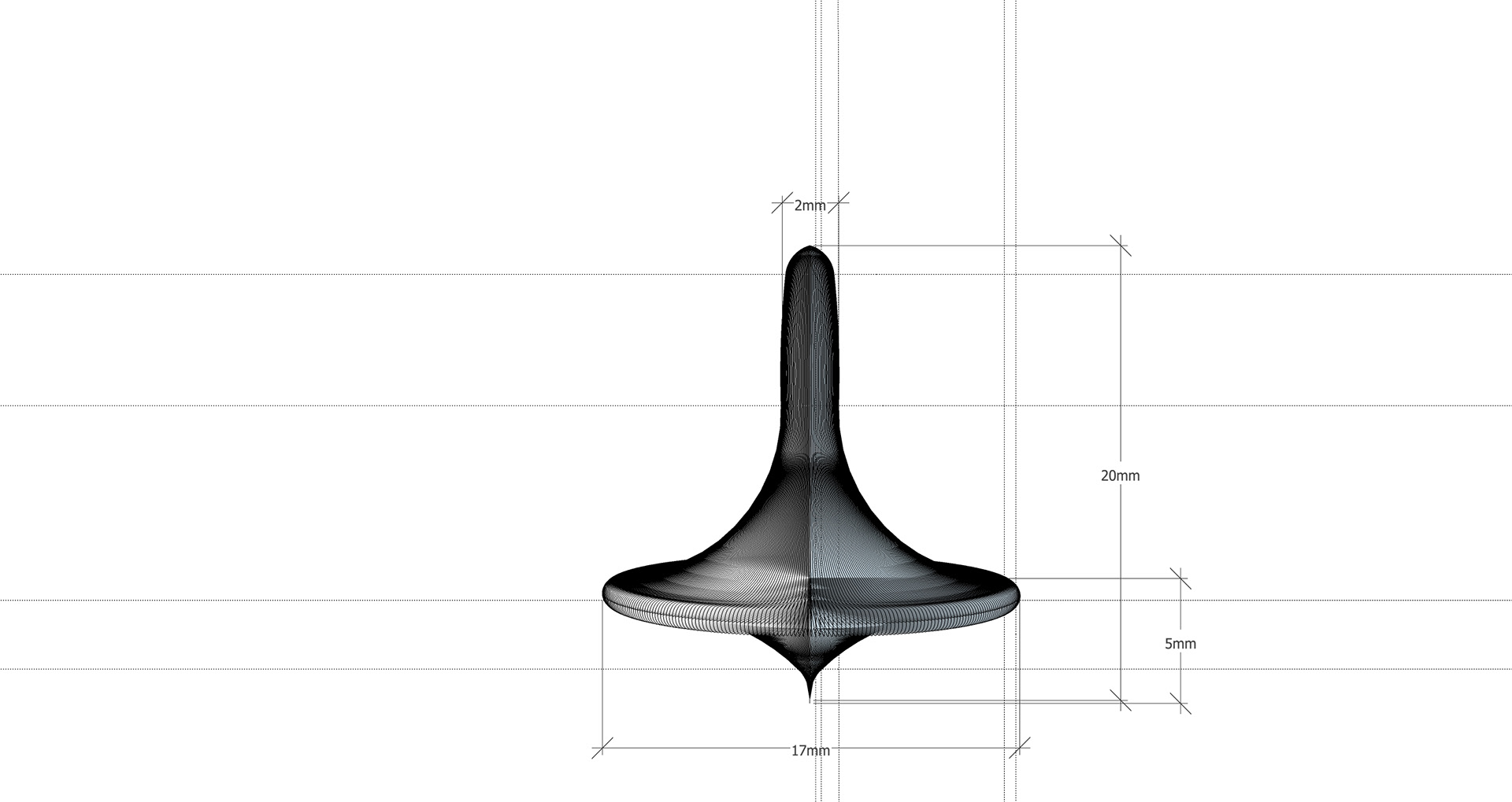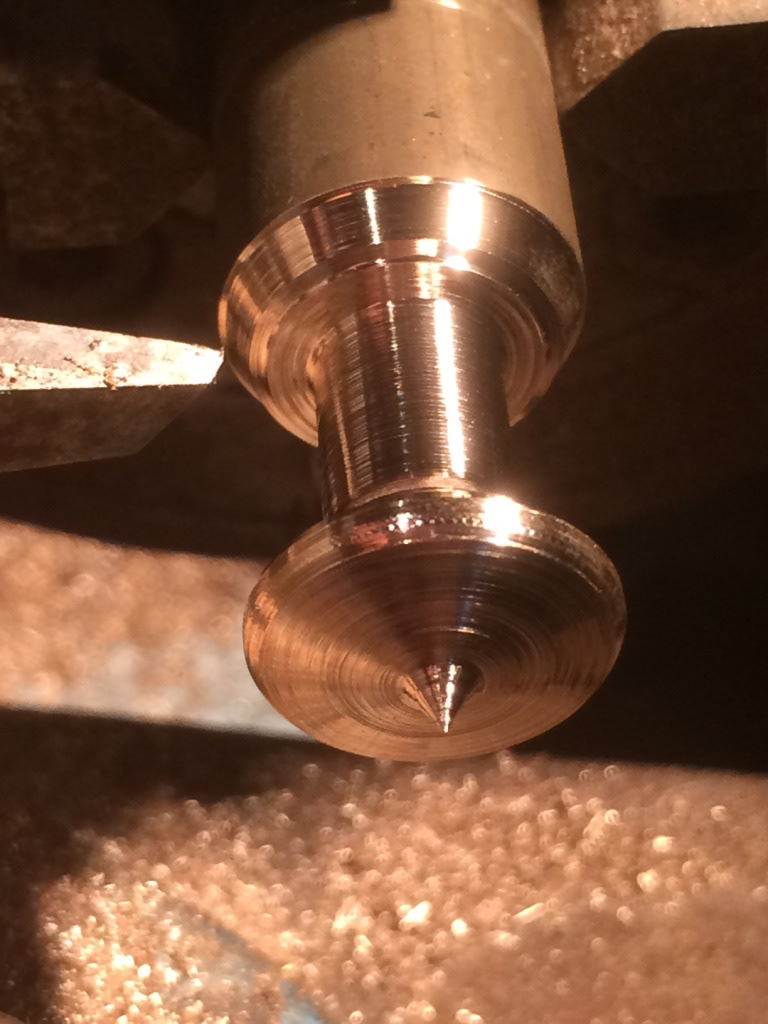 The two images above show some of the design and manufacture in this project. That CAD model was made using Google Sketch Up in this case and I made the top myself from brass rod.